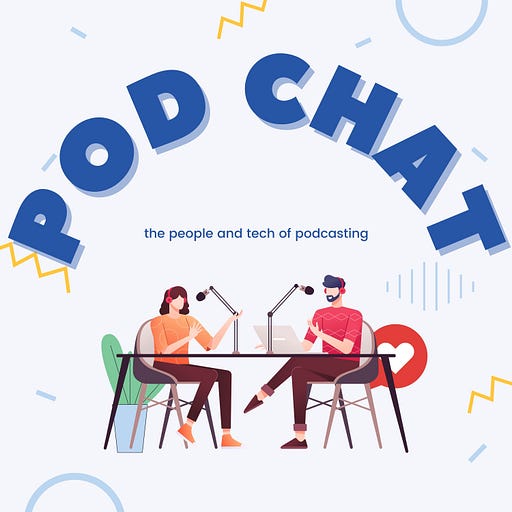 Sep 7, 2022 • 37M
Tom Webster: Why We Need Better Education in Podcast Advertising, and Programmatic Is Not Evil
how opportunities for podcasters and brands mean we're still not delivering at the scale we can
You love podcasting. It doesn't matter if you're a listener or podcaster yourself, when it comes to podcasting you're all in! Not only that, but you get excited hearing about all the cool things happening in the podcast space. Great - Pod Chat is the show for you! From the latest tech and cool innovations, to the people driving the podcast industry forward, host Danny Brown has you covered. Listen in as Danny takes you behind the scenes of what's new in podcasting, what needs to be new, and who's going to make it happen. Released bi-weekly and available on all your favourite podcast apps, make Pod Chat your new favourite show when it comes to getting your podcasting fix!
Today, it's my pleasure to welcome Tom Webster to the show, a name that needs little introduction for anyone in the podcasting space.
Tom is partner at Sounds Profitable, a collection of media properties that provides industry leading research around podcasting's most pressing questions. Their latest two studies, After These Messages, and The Creators, throw up a lot of eye-opening data around podcasters and their listeners, as well as how different ads perform. 

We'll be chatting about that and more in this episode, including:
Connect with Tom to get more insights like this:
Pod Chat is a reader-supported publication. To receive new posts and support my work, consider becoming a free or paid subscriber.
---
Follow Pod Chat on your preferred podcast app to get each new episode!
---
Products I use for Pod Chat
Note: these contain affiliate links, so I may get a small percentage of any product you buy/use when using my link.
My equipment:
Recommended resources:
Enjoy Pod Chat? Leave a review or rating on your preferred app and show the world you care!