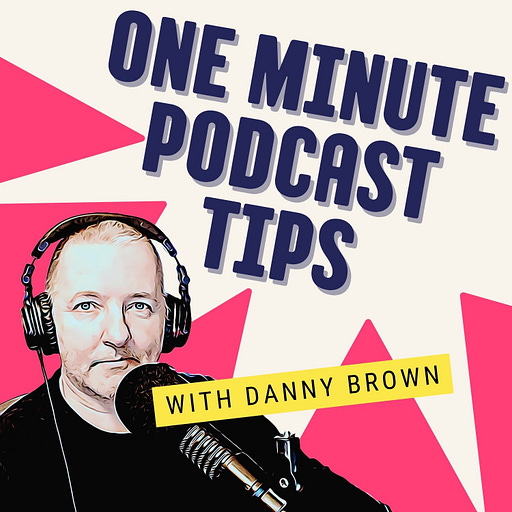 Dec 19, 2022 • 2M
Do You Need to Edit Your Podcast?
If you're looking to be a better podcaster, but you don't have time to listen to hours and hours of advice, One Minute Podcast Tips is the show for you.
One of the questions that appears online regularly is do you need to edit your podcast? Much of this comes from podcasters who just want to hit record and then publish right away.
While you can take this approach, there's a lot to be said on why you should edit, even it's it's just the bare minimum. Let's find out why.
Mentioned in this episode:
Products I use for One Minute Podcast Tips
Note: these contain affiliate links, so I may get a small percentage of any product you buy/use when using my link.
My equipment:
Recommended resources:
Mentioned in this episode:
Enjoy One Minute Podcast Tips?
If you enjoy One Minute Podcast Tips, leave a review and help other listeners like you find the show too - thank you!


This podcast uses the following third-party services for analysis:

Podder - https://www.podderapp.com/privacy-policy
Podtrac - https://analytics.podtrac.com/privacy-policy-gdrp
OP3 - https://op3.dev/privacy
Chartable - https://chartable.com/privacy