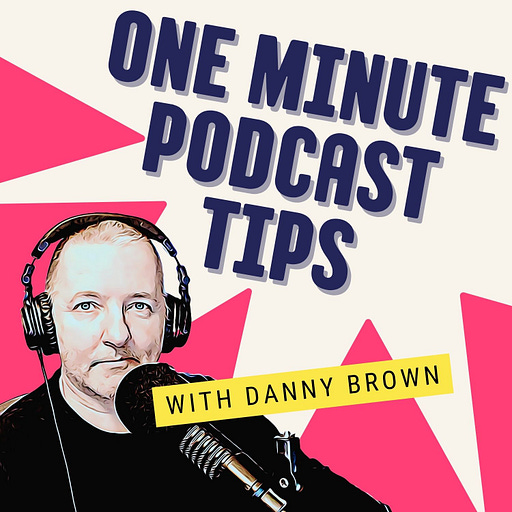 Dec 26, 2022 • 2M
Should You Use Social Media for Your Podcast?
If you're looking to be a better podcaster, but you don't have time to listen to hours and hours of advice, One Minute Podcast Tips is the show for you.
A lot of the times online, I see the question as to whether you should use, or need, social media for your podcast - but that's the wrong question. Instead, there are two questions you should be asking.
Products I use for One Minute Podcast Tips
Note: these contain affiliate links, so I may get a small percentage of any product you buy/use when using my link.
My equipment:
Recommended resources:
Mentioned in this episode:
Enjoy One Minute Podcast Tips?
If you enjoy One Minute Podcast Tips, leave a review and help other listeners like you find the show too - thank you!


This podcast uses the following third-party services for analysis:

Podder - https://www.podderapp.com/privacy-policy
Podtrac - https://analytics.podtrac.com/privacy-policy-gdrp
OP3 - https://op3.dev/privacy
Chartable - https://chartable.com/privacy